Past Articles Featuring SCAPT Members
Check out APT articles published in the APT Magazines featuring SCAPT Founding President, Sandra Frick-Helms, PhD, Cathy Cooper, PhD, and Rebecca Moise, PhD.

Sandra Frick-Helms, PhD, RN was a Clinical Professor in the Department of Child and Adolescence Neuropsychiatry at the University of South Carolina when this article was written. She is SCAPT Founding President and past Play Therapy magazine clinical editor, and a 2008 Leadership Academy class member.
SCAPT Founding President, Sandra Frick-Helms, PhD, RN, RPT-S is the author of Question Number One in Client-Centered Play Therapy: What is the Ideal Frequency of Empathic Responses? (Volume 3, Issue 2-June 2008) which offers a thoughtful analysis of questions related to the process of responding. (Reprinted with permission from APT)
| | |
| --- | --- |
| Download: | |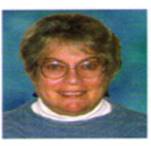 Rebecca Moise, PhD, LISW-CP was a private practitioner in Seneca, SC and a SCAPT member. The names of Emily and Rachel Grantz and identifying information were changed to maintain confidentiality
Rachel's Journey Part II: What Her Therapist Saw (Volume 2, Issue 2-June 2007) features the play therapist's perspective written by Rebecca Moise, PhD, LISW-CP. Part I was written in an earlier issue presenting the perspective of Emily's mother. (Reprinted with permission from APT)

| | |
| --- | --- |
| Download: | |

Cathy Cooper, PhD is a SCAPT Charter member and certified school counselor. At the time of this article Dr. Cooper was an Early Intervention Team Counselor in Richland School District One.

Therapeutic Aspects of Play in the Serendipitous Session (Volume 1, Issue 1-March 2006) by Rebecca Moise, PhD, LISW-CP shows how a case example by Cathy Cooper, PhD, LPC, RPT, can be used as a basis for theoretical analysis of play therapy approaches. (Reprinted with permission from APT)
| | |
| --- | --- |
| Download: | |